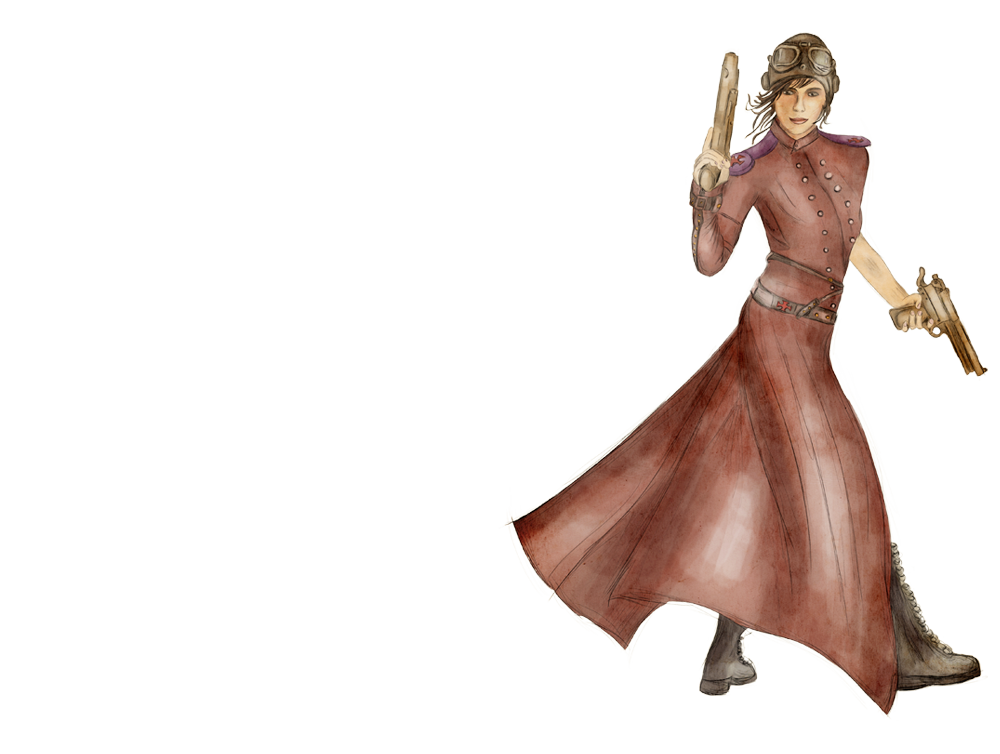 As generous a chap as I am, despite her saving my skin, I don't think I'd ever, ever say Anna's a friend of mine. She's a girl – the best friend of Josie, my sister, in fact – who got mixed up in my little adventure and turned out to have more secrets up her sleeve than a vaudeville magician. I have no idea what to make of Anna. She rarely smiles, can curse me in three languages, and can land an aeroplane on less than a cricket pitch (and thank goodness for that!). Josie says she's gorgeous. That is plain nonsense, though Marty seems quite besotted with her at times. (Marty, however, has been besotted with a new chess set, if I recall, so that doesn't say much for Anna.)
This is her dressed as she was when she saved my life – believe it or not – and nearly deafening me in the process with those infernal Mars pistols. When I perfectly civilly told her my ears were bleeding, she showed no remorse and went on and on about how to make good my escape, all the while blaming me for the predicament I'd 'gotten myself into'.
Never mind. I've included this sketch here because, more than any other, I think it perfectly captures her personality.
R.S.