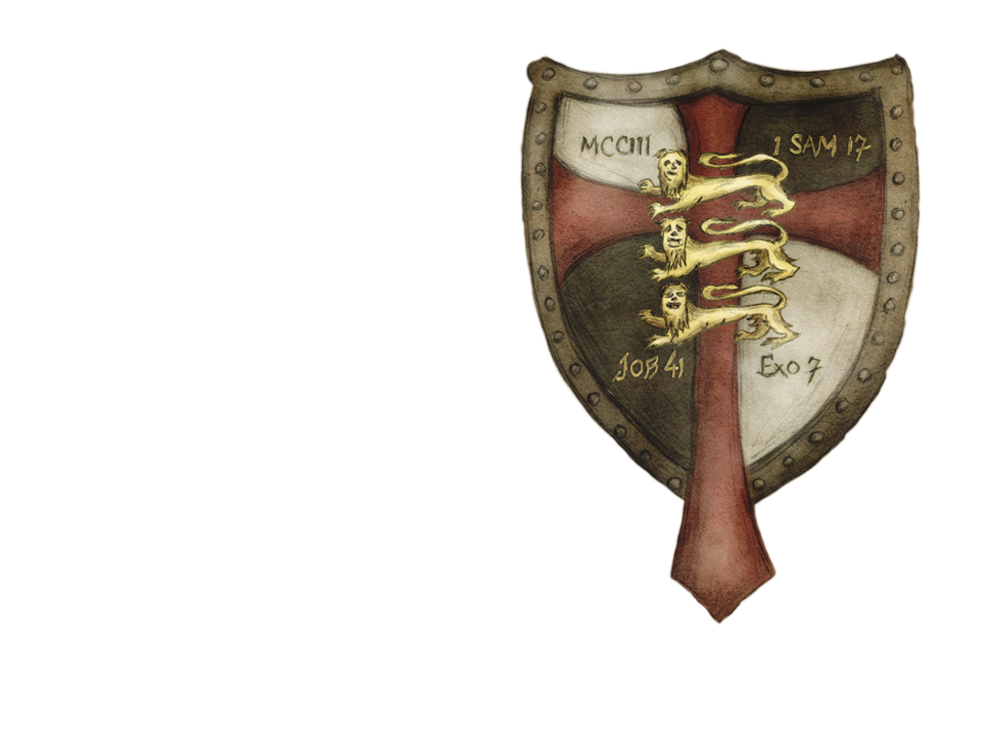 Deliberately similar to the beaussants of the Knights Hospitaller and the Knights Templar, both of whom were active when the Knights Command were founded, this red, white and black beaussant nevertheless has a number of distinctive features.
Unlike the other beaussants, in the centre of each shield is a national emblem – shown here are the three lions for the United Kingdom; the Imperial German eagle; the Imperial Russian eagle; and the fleur d'lis of France.
Additionally, in the top left corner is the date of the founding of the Order, MCC111 (1203).