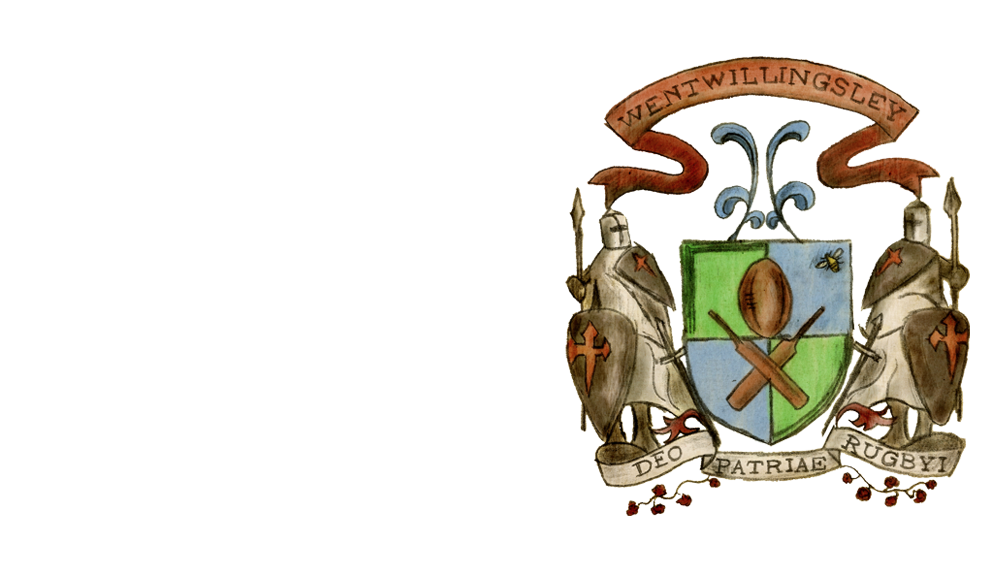 "For God, For Country, For Rugby" or "For God, For Country, and Rugby is brilliant, didn't you know?"
Or something like that. Nobody really knows what the last word on the crest of my school – Wentwillingsley, North London – means exactly (it was the Headmaster's attempt at Latin), other than one's loyalty to God and Country should fare only marginally higher.
As for the rest of the design, there are two knights (as there are on half the crests in England), a small bee (the meaning of which I have no notion of), and some roses down the bottom (perhaps to appeal to the ladies who turn up each year and run the cake stall at the school fair). It's a perplexing, slightly embarrassing, crest that most of us pay little heed to, but which I am loath not to include, for these things seem to matter to some people.